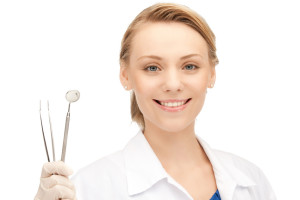 Did you know that the average person should visit the dentist every six months for a professional check-up and cleaning? At Walbridge Dental, we want each and every one of our patients to have a healthy, beautiful smile, and the best way to achieve this is by practicing excellent oral hygiene. However, even if you take great care of your teeth at home, nothing compares to a professional cleaning at the dentist. Here's a look at some of the top reasons why you should go to the dentist at least twice a year.
Tartar Build-Up – When bacteria accumulate in the mouth, tartar can form and eventually cause irreversible bone loss. Toothbrushes aren't designed to remove tartar, so no matter how hard you scrub (which you shouldn't scrub too hard), the tartar will continue to build up until your next dental visit.
Catch Cavities Early – The dentist can detect tooth decay before you see or feel any signs of a cavity. When the problem is caught early, you may be able to avoid getting a filling. At the very least, the dentist will be able to keep more of your natural tooth during the restoration process. Check out this chart that describes the relationship between dental visit frequency and total tooth loss.
Detect Serious Oral Health Problems – Dentists are trained to detect problems such as gum disease, oral cancer, and other diseases that could pose serious health problems down the road. It's critical to catch these issues early-on before they progress into something worse.
Make Your Smile Shine – A professional cleaning and polishing will not only make your mouth feel squeaky clean, but it will also make your smile sparkle! And a clean, healthy smile improves self-confidence!
Old Age – If you're 60+ years old, you should make it a priority to visit the dentist twice a year, if not more! As people age, they begin to produce less and less saliva (dry mouth), which can harbor higher-than-normal levels of bacteria.
If you have excellent oral hygiene, you may be able to get away with seeing the dentist once a year. However, if you regularly consume a lot of sugar or are at a higher risk for tooth decay, you may need to go to the dentist more often that twice a year. At your next appointment, talk with Dr. Matt and Dr. Jody about how often you should get a professional cleaning.
Contact Walbridge Dental
Set up your biannual dental cleaning today by visiting our website, giving us a call at (419) 836-1033, or sending us an email at walbridgedental@sbcglobal.com.