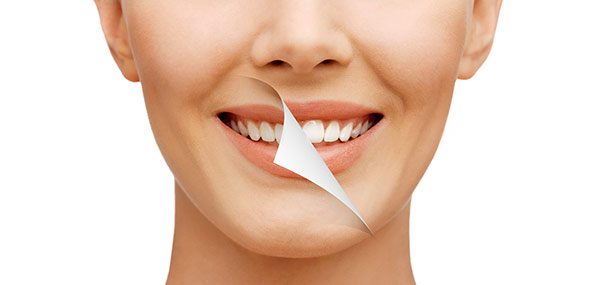 Your first-impression relies a lot on your smile! But when your teeth aren't as white as you'd like them to be, your first instinct is to hide them at all costs. If you want to restore their natural shine but don't know how to whiten teeth safely, Walbridge Dental can help!
Read on to discover the best ways to whiten teeth, and to learn more about habits may be staining them in the first place!
How to Whiten Your Teeth
There are several ways to whiten your teeth. Each option works at a different pace, with different costs and effectiveness. Here are the best two ways to whiten teeth:
In-office whitening
Like anything involving dental care, the best way to have it done properly is with a dentist! In-office whitening is exactly what it sounds like: we perform the procedure for you. It only takes one visit and can be done in the same time you would spend at a typical visit.
The results from an in-office whitening are faster. Dentists can work with a higher concentration of whitening solution than other methods, allowing for more dramatic results. This is a perfect option prior to an event where you want your teeth to look perfect, like a wedding!
At-Home Bleaching Trays
While in-office whitening offers the best results in the least amount of time, its effects as a single-visit solution mean it isn't long-lasting. If you want to maintain whiter teeth over a longer period of time, you can ask your dentist for at-home bleaching trays.
Unlike in-office whitening, bleaching trays use a lower concentration of whitening solution to avoid overbleaching. Your teeth will take longer to whiten, but it will be gentler on your teeth and gums. Without the supervision of a dentist, the high concentration they use may put your gums at risk.
The safer, at-home whitening trays then require you to wear them for about an hour every day for up to two weeks.
At-home whitening trays typically take a few weeks to make, including a dentist visit from you to get the mold for the trays.
What About OTC Whitening or Whitening Toothpaste?
If you ask anyone how to whiten teeth, they may suggest you look into over-the-counter whitening solutions or natural whitening toothpastes available at drug stores. These types of whitening solutions aren't necessarily bad, but many of them aren't effective.
These options are generally inexpensive, but you may end up spending a lot of money on OTC whitening solutions that either don't do anything or are so minuscule that their effects are unnoticeable.
If you want the best results for whitening your teeth, you'll find options available through your dentist will give you the most significant whitening for your time and money.
What Causes Teeth to Stain?
If you're interested in how to whiten teeth, you likely have stains. Wondering what causes those stains? There are several potential causes. The most likely sources of your stains are:
Food/Drink
Your diet is a defining part of your life. In addition to your weight and overall health, what you eat or drink can stain your teeth! The biggest offenders are some of the most popular drinks, such as:
Coffee
Red Wine
Dark pop
Tea
The more you drink these items, the more likely they are to cause permanent stains to your teeth. Some of these drinks, like pop, can cause significant damage to your enamel and oral health too! If perfect teeth are your goal, try to avoid drinking these – especially any type of carbonated drink.
Sauces on food are another big source. If you're a fan of tomato, curry or soy sauce, be careful! The natural ingredients that go into making these can also leave stains on your teeth.
Smoking
Cigarettes and tobacco have a laundry list of negative effects for your health. But on top of all the dangers they pose, they will also leave unsightly stains on your teeth.
Tar and nicotine in the tobacco you smoke is absorbed into the pores of your teeth. Over time, the stains will become darker and more noticeable – leading to what we all recognize as "smoker's teeth."
You can't avoid this with e-cigarettes, either! Nicotine in the liquid used in vapes will have the same effect. The best advice, as it has been more decades, is simply not to smoke.
Poor Dental Hygiene
The most common cause of stained teeth is poor dental care. The most direct connection is that plaque on your teeth leaves behind staining substances. However, stains from plaque are the least of your worries! Acidic bacterial substances will wear down your enamel and lead to major damage or gum disease.
Additionally, poor brushing habits exacerbates the effects of the previously listed sources of stains. Without adequate brushing, coffee, tea or other staining chemicals will spend more time on your teeth. The longer they remain, the more than can be absorbed into the pores of your teeth.

Contact Walbridge Dental
Are you wondering how to whiten teeth? The professionals at Walbridge Dental can help!
From routine cleaning and exams to advanced restorative treatments, we offer complete family dental care to families in the Millbury community. Contact us online to set up an appointment now or call us at 419-836-1033.
Connect on Social Media!