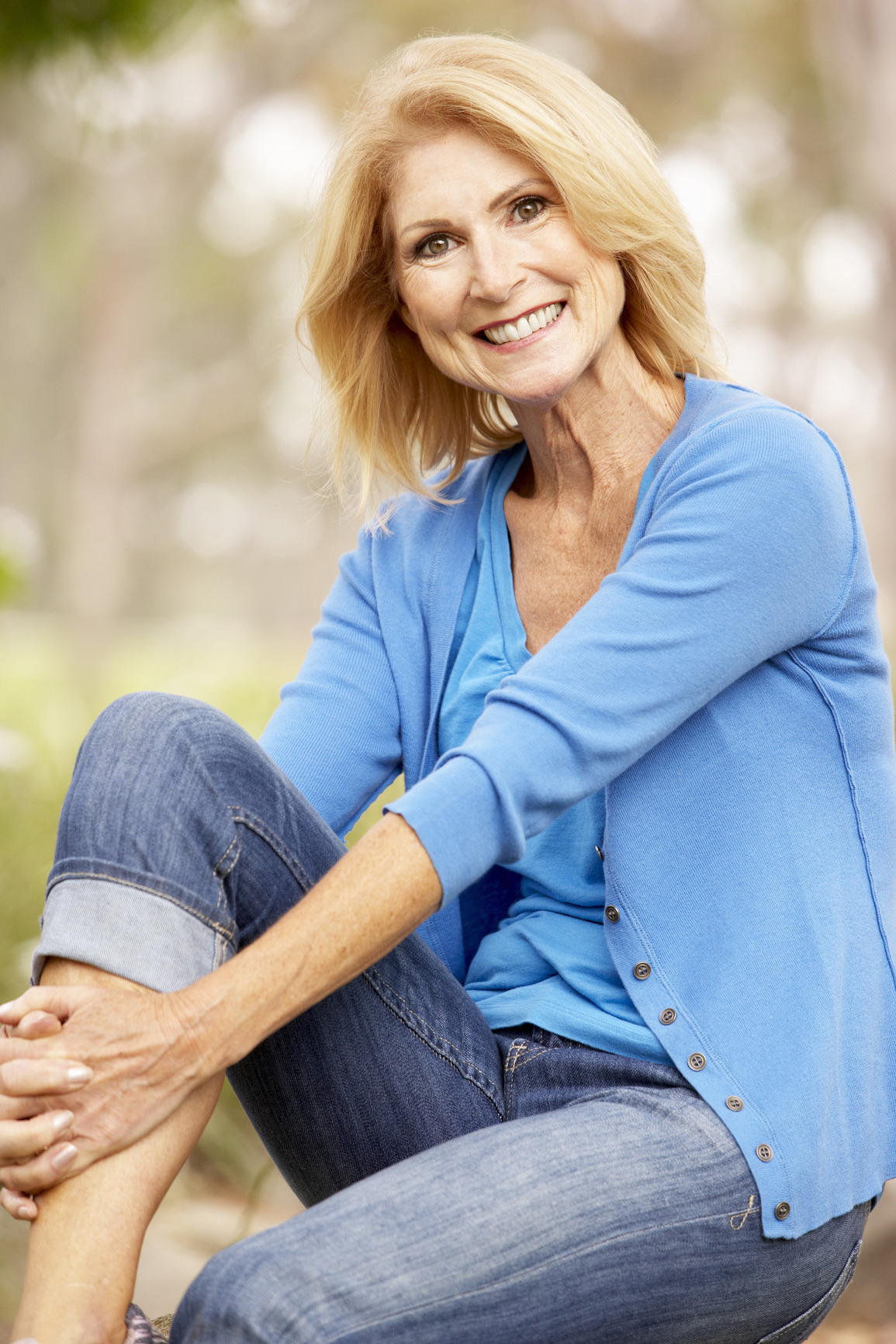 As we get older, age takes its toll on our looks. Our hair grays, our skin crinkles, and our eyesight weakens. Everything is affected, including our smiles, which can appear dull or discolored as we age. Thankfully we know a few secrets to keep your smile young!
Brighten Your Smile
Here are some tips to keep your smile as bright as ever:
Take a soft brush with rounded nylon bristles and gently make circular motions at a 45-degree angle from your gum line.
Floss like you're lifting a dumbbell; the more you do it, the stronger and healthier your gums will be.
If you take heart medications or antidepressants, you may be at risk for tooth decay. Fight back by drinking lots of water and using fluoride rinse at night.
Ditch detrimental habits like smoking and drinking acidic beverages. They're the leading causes for yellow stains on teeth.
Grind your teeth at night? Up to 20% of us do! Unwind with your favorite technique, like deep breathing, yoga, or listening to music.
Take time to care for your overall health as well as your teeth, because you deserve a beautiful, bright white smile!
More Hints to Keep Your Smile Young
Rinse your mouth out after every meal
Chew sugarless gum
Don't use your teeth to open bottles
Snack on crunchy fruits and veggies
Teeth Whitening
Teeth whitening at Walbridge is quick and easy, but it isn't for everyone. This treatment is most effective for those with healthy teeth and gums. Are you considering teeth whitening? Treatment length depends upon many factors. Our doctors and staff are happy to walk through the procedure with you to determine your next steps tokeep your smile young!
Schedule Cosmetic Dental Services
Want to get an even whiter smile? Walbridge Dental offers teeth whitening services for brighter, healthy-looking teeth. It's quick and painless, and you'll see results within a few hours. Schedule your teeth whitening appointment today! Call us at 419-836-1033 or contact us online.

Connect with Walbridge Dental